A German Connection to King William
As a German/American living in San Antonio since 1986, King William has always been a favorite neighborhood of mine. I was introduced to King William in 1988 while working for Julia Cauthorn at 217 King William Street. Today a prominent artist resides in this historic home.
The theme I am exploring with this exhibit is the interwoven history of Germans in Texas, how the King William neighborhood came to be, how it has grown and what vestiges of that history remain.
My research led me down many interesting paths, including a historical tie back to my own home region! I explored the arduous journey in leaving Germany and the people's disappointments as well as successes. Throughout its 170 years of existence, the King William neighborhood saw it all.
These works are somewhat different from my usual art. I hope you enjoy viewing them as much as I enjoyed researching and creating them.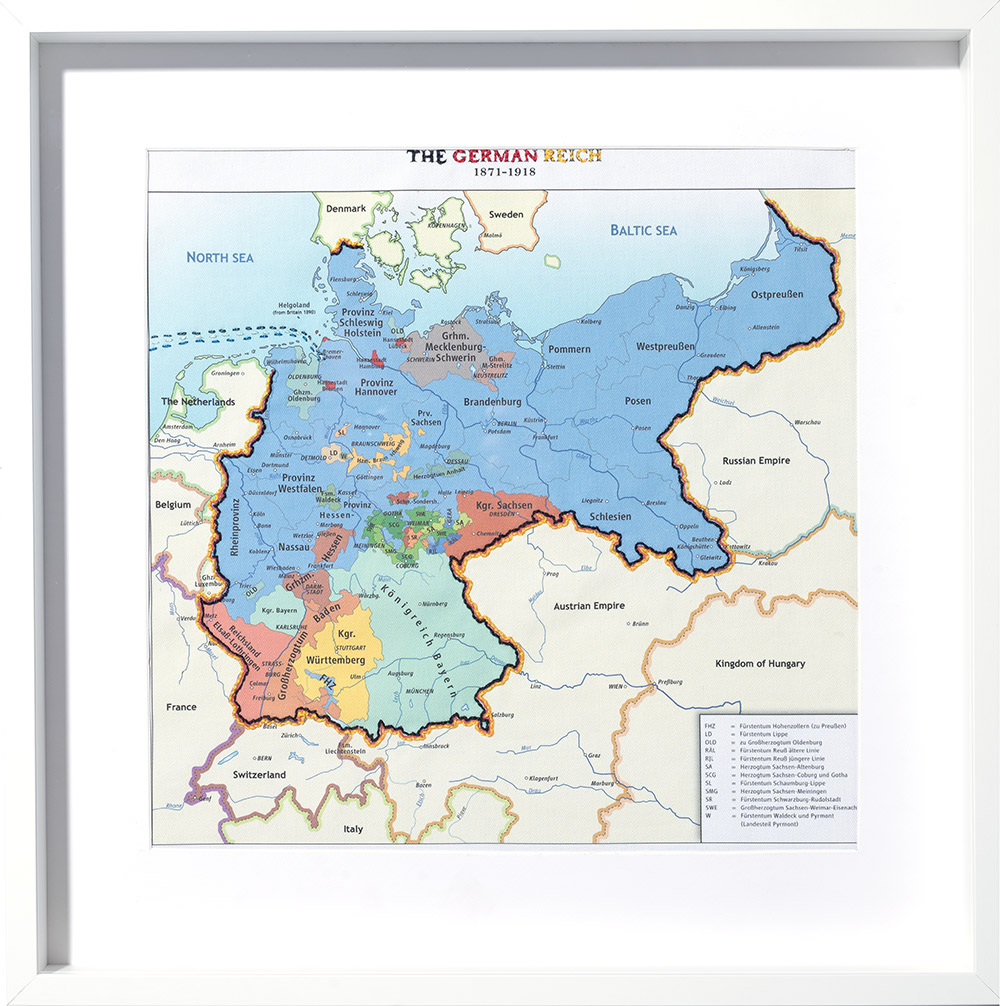 The German Empire
2023
24 x 24 in
printed and stitched on fabric




In the 1840s, an economic crisis, widespread poverty, and political discontent destabilized Germany. An unsuccessful revolution occurred in 1848. In 1871, the German Empire was established when the southern German states joined the North German Confederation. A new constitution came into effect on April 16, and Wilhelm I, King of Prussia, was proclaimed the German Emperor.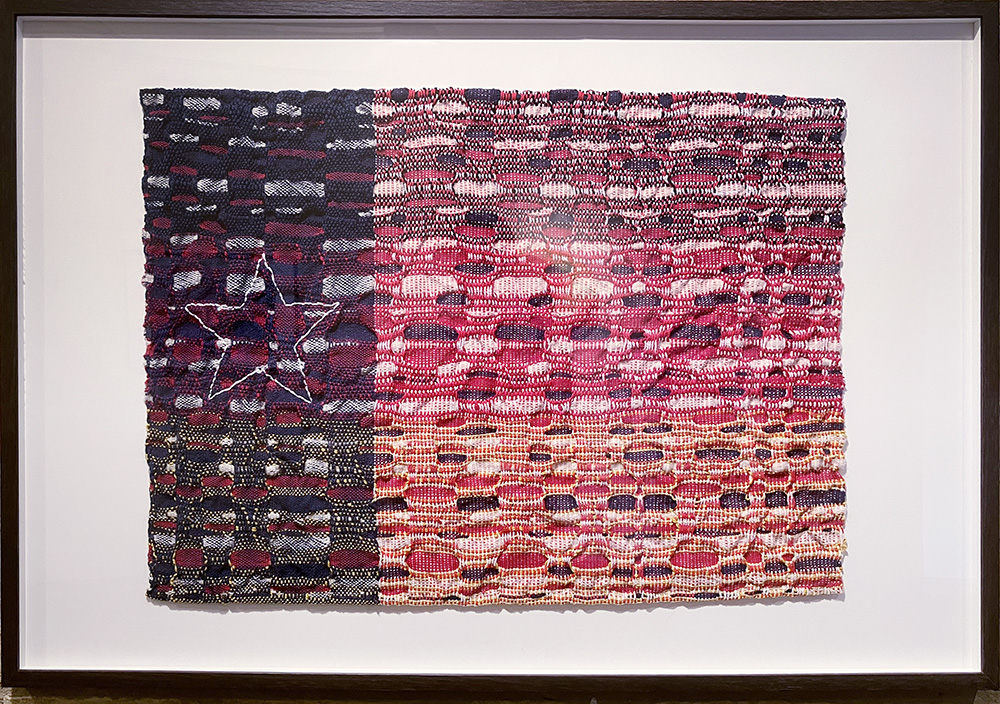 A New Identity
2023
24 x 36 in
woven and with mostly cotton fibers, star is stitched on. The colors of the German flag are the background and consists of three horizontal bands of equal size in black, red, and gold. They are combined with the dominant colors of the Texas / US Flag.
Early German immigrants came from various provinces, backgrounds, and social classes, including peasants with some means, artisans, academics, and professionals. Some sought refuge from political turmoil, while others fled religious persecution, all hoping to realize their full potential in a new land.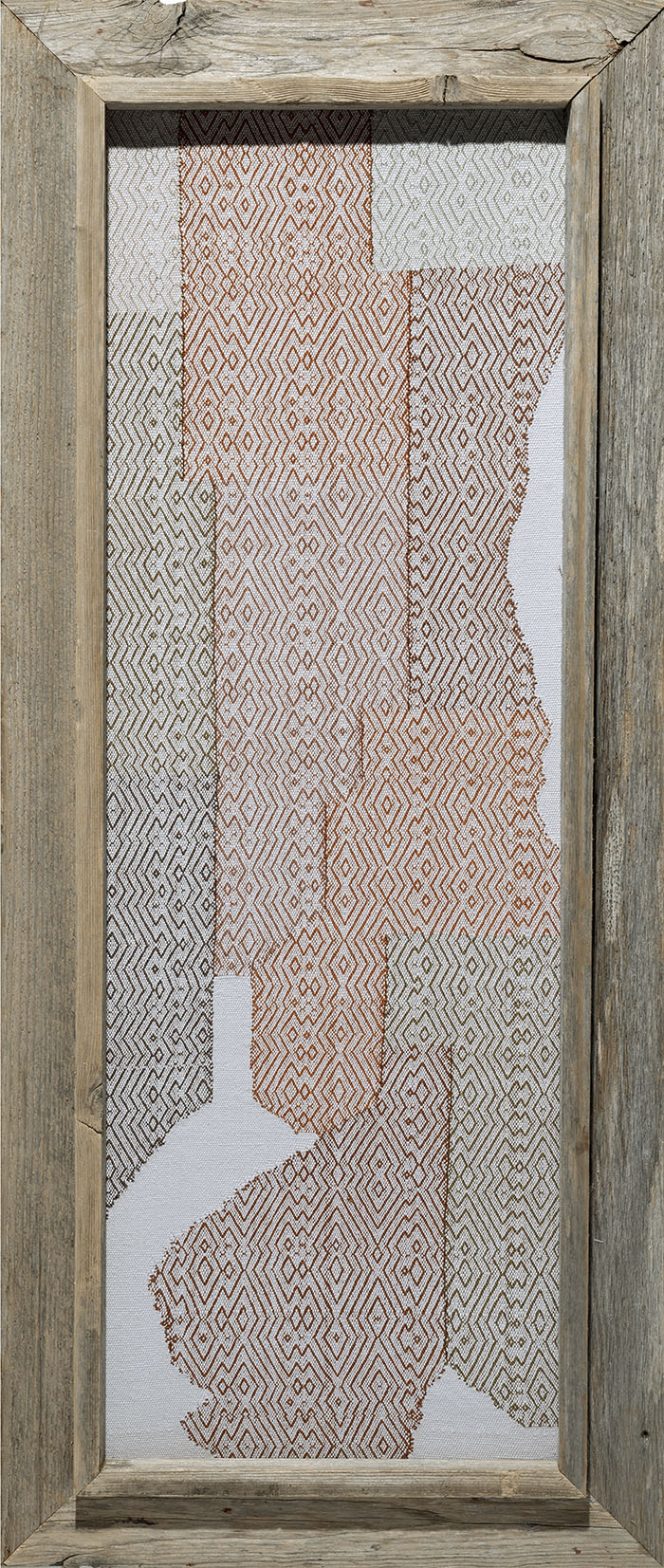 Coming to Texas
2023
41 x 17 in
woven and with mostly cotton fibers
First-time Germans arriving at the Golf of Mexico shore were taken aback by the grim landscape and humid heat. This was not what they expected. Between 1844 and 1887 Indianola, now underwater, was an immigration hub for Germans who arrived. Here the German immigrants were supposed to be met by guides who would take them inland. Often, however, these didn't appear, leaving the new immigrants to fend for themselves in this foreign environment. As a result of the long and strenuous journey by ship and the challenging new climate, many German fell sick or died due to the strain and fatigue.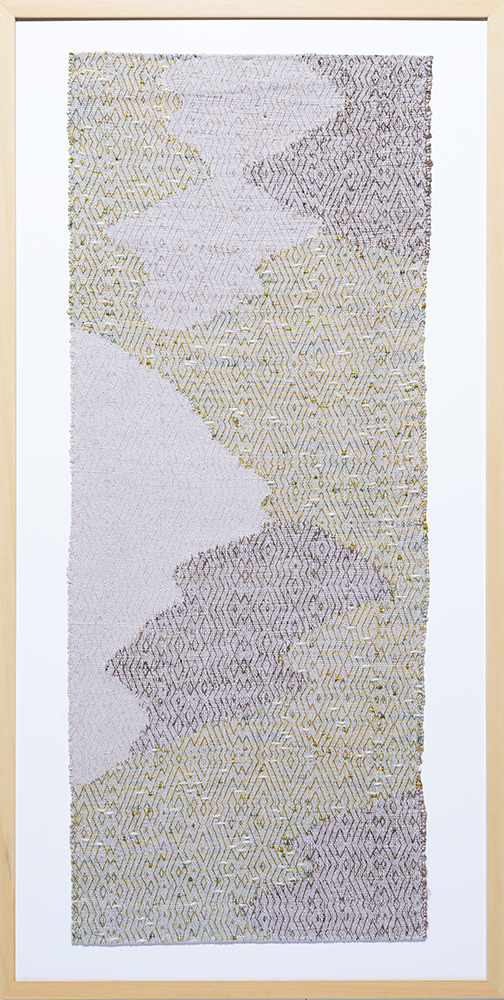 The Texas Hillcountry
2023
40 x 20 in
woven and with mostly cotton fibers




Many Germans migrated to the Texas Hill Country, receiving land grants through the Adelsverein. The region's rolling hills and greenery resembled the German countryside, and they established towns such as Boerne, New Braunfels, Fredericksburg, and Comfort. From there some of them moved to San Antonio and were founding members of the King William neighborhood.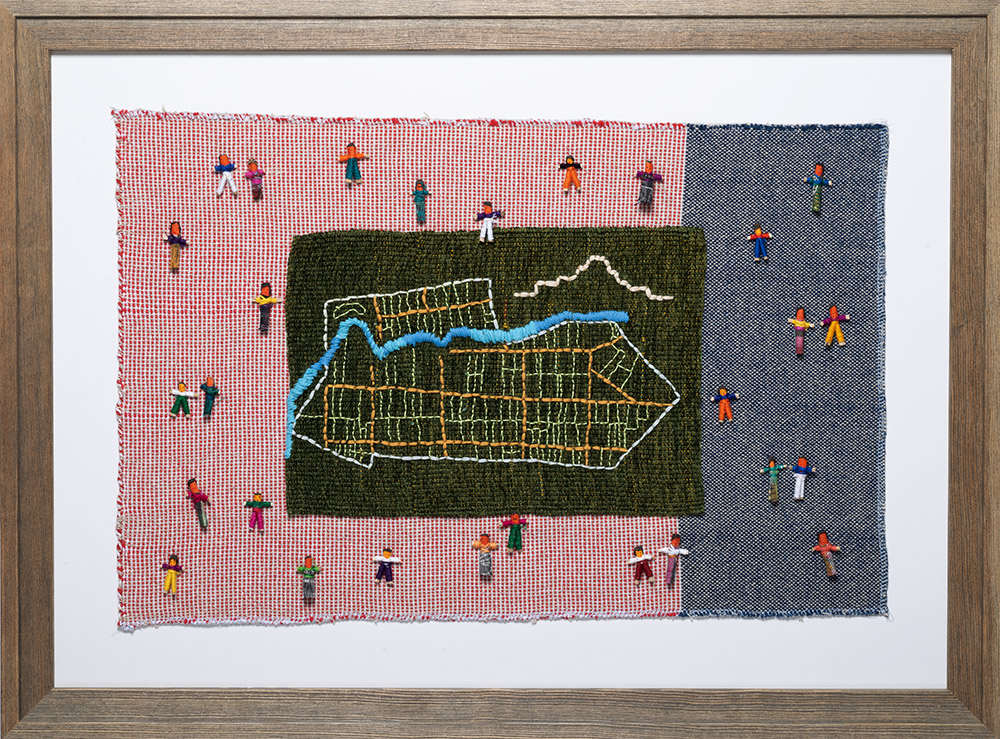 Land for the King William Neighborhood
2023
20 x 30 in
woven and stitched with mostly cotton fibers




This territory includes land that was once irrigated farmland belonging to Mission San Antonio de Valero, known as the Alamo. After the mission's secularization in 1793, the lower farmland was divided among local Indian families. This area now forms the southern part of the historic district. In the 1840s, the land was sold to developers.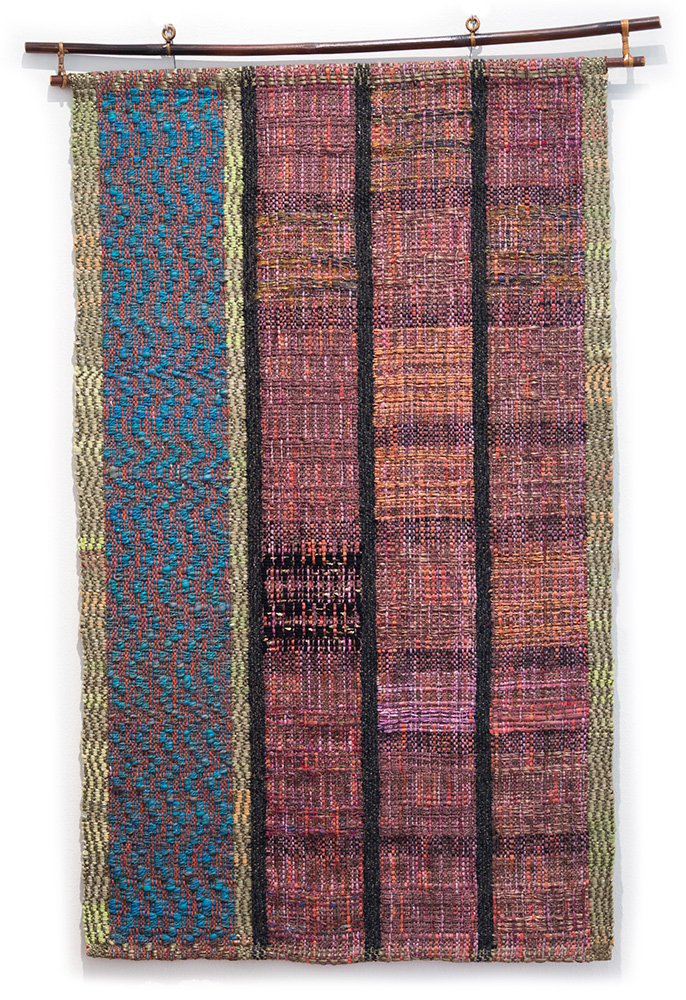 Washington • King William • Madison
2017
48 x 30 in
woven with various fibers




These streets, still bearing their original names, host some of the 19th-century mansions built in the area. The King William district developed when Ernst Altgelt, a German immigrant, named its main street after King Wilhelm I of Prussia in 1870. The majority of development occurred during the 1870s and 1880s, featuring grander homes designed by notable architects.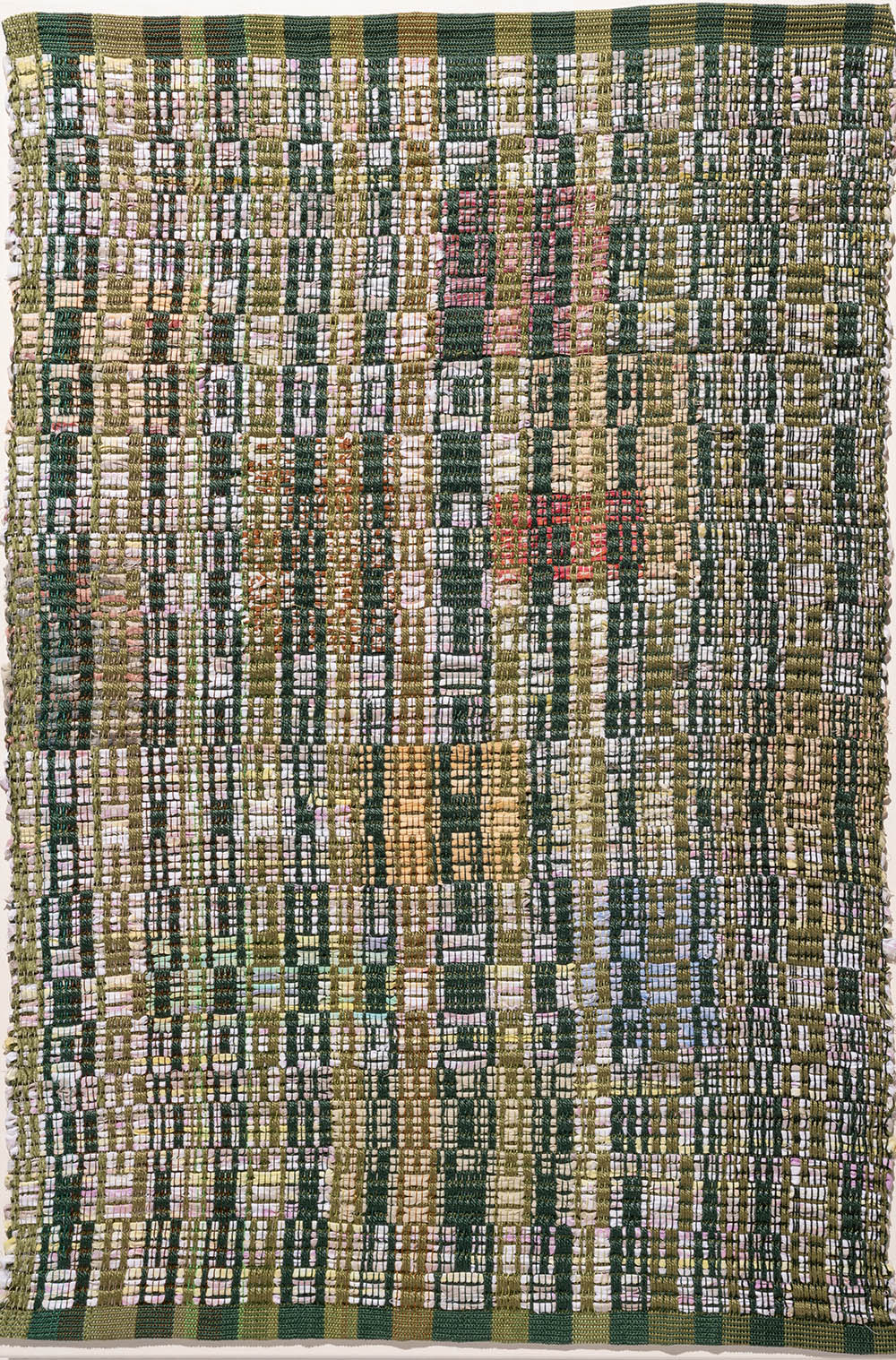 Change
2023
36 x 24 in
woven with cotton fibers and fabric strips




During World War I, anti-German sentiment led to King William being renamed Pershing Avenue to honor U.S. Army Gen. John J. Pershing. After the war, the King William name was restored. In the early 1900s the King William area began to ebb as a stylish neighborhood, and by 1920, many original homebuilders had passed away. As with other nearby neighborhoods, the availability of new utilities and transportation resulted in a demographic shift in the 1920s. The new generations of the close‐knit German community were able to afford to live in the more affluent suburbs outside the city core and commute to work.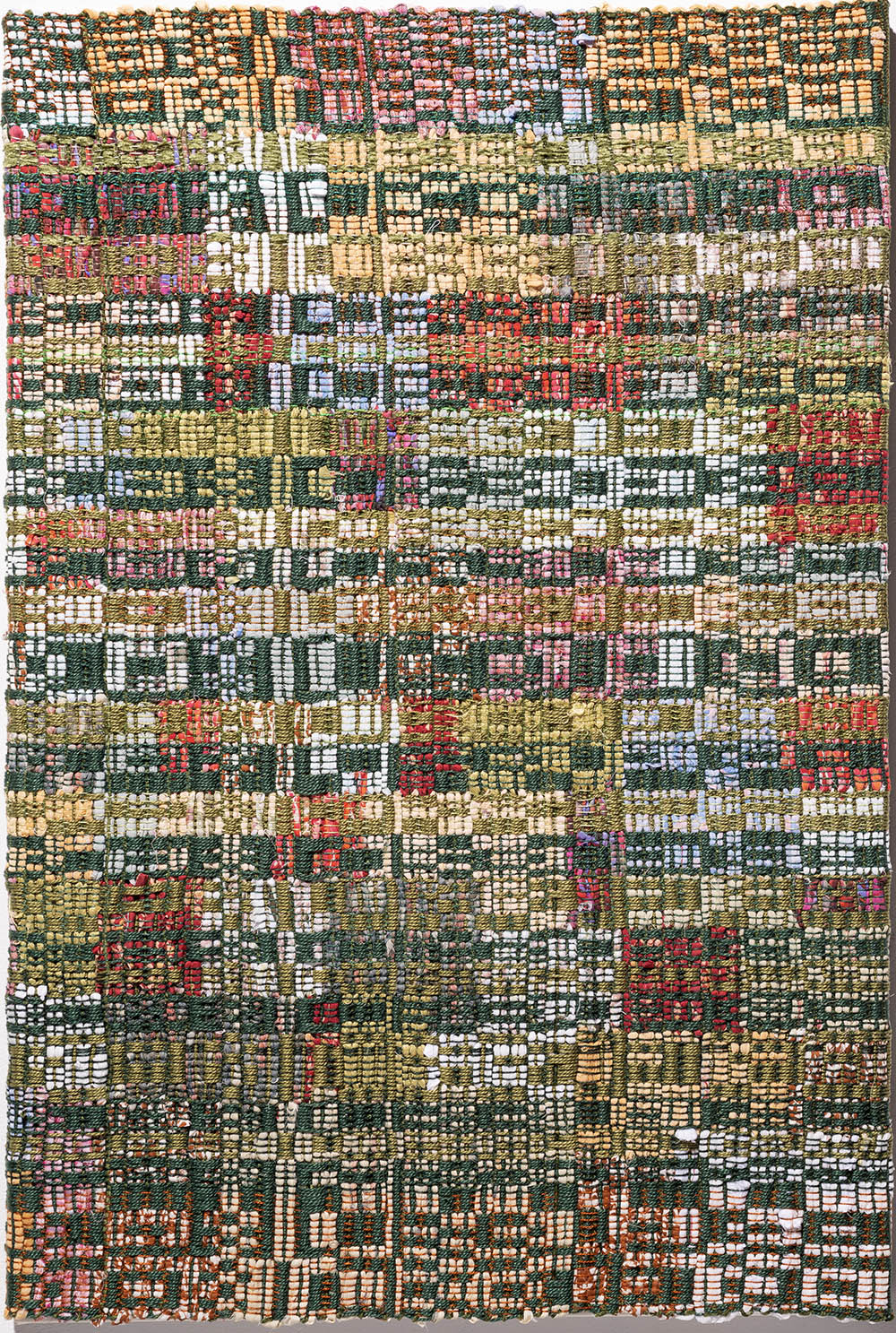 Depression Era and WWII
2023
30 x 20 in
woven with cotton fibers and fabric strips




The Great Depression and WWII had a significant impact on the King William area, leading to the division of grand houses into apartments. German cultural institutions, like German-speaking schools, ceased to operate. For about two decades, the neighborhood deteriorated, and many magnificent homes fell into disrepair.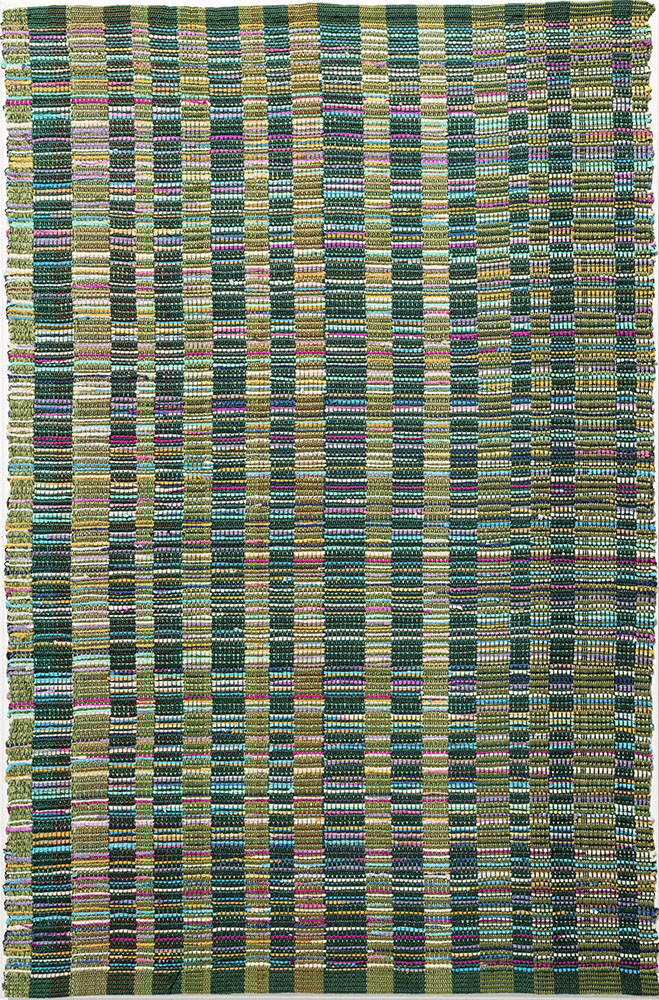 Modernize - Restore
2023
36 x 24 in
woven small cotton yarn pieces




In the 1950s, newcomers saw potential in the neighborhood's proximity to downtown and began restoring century-old homes and cottages. King William became San Antonio's first historic district in 1968 and was listed on the National Register in 1972 as the oldest historic district in Texas.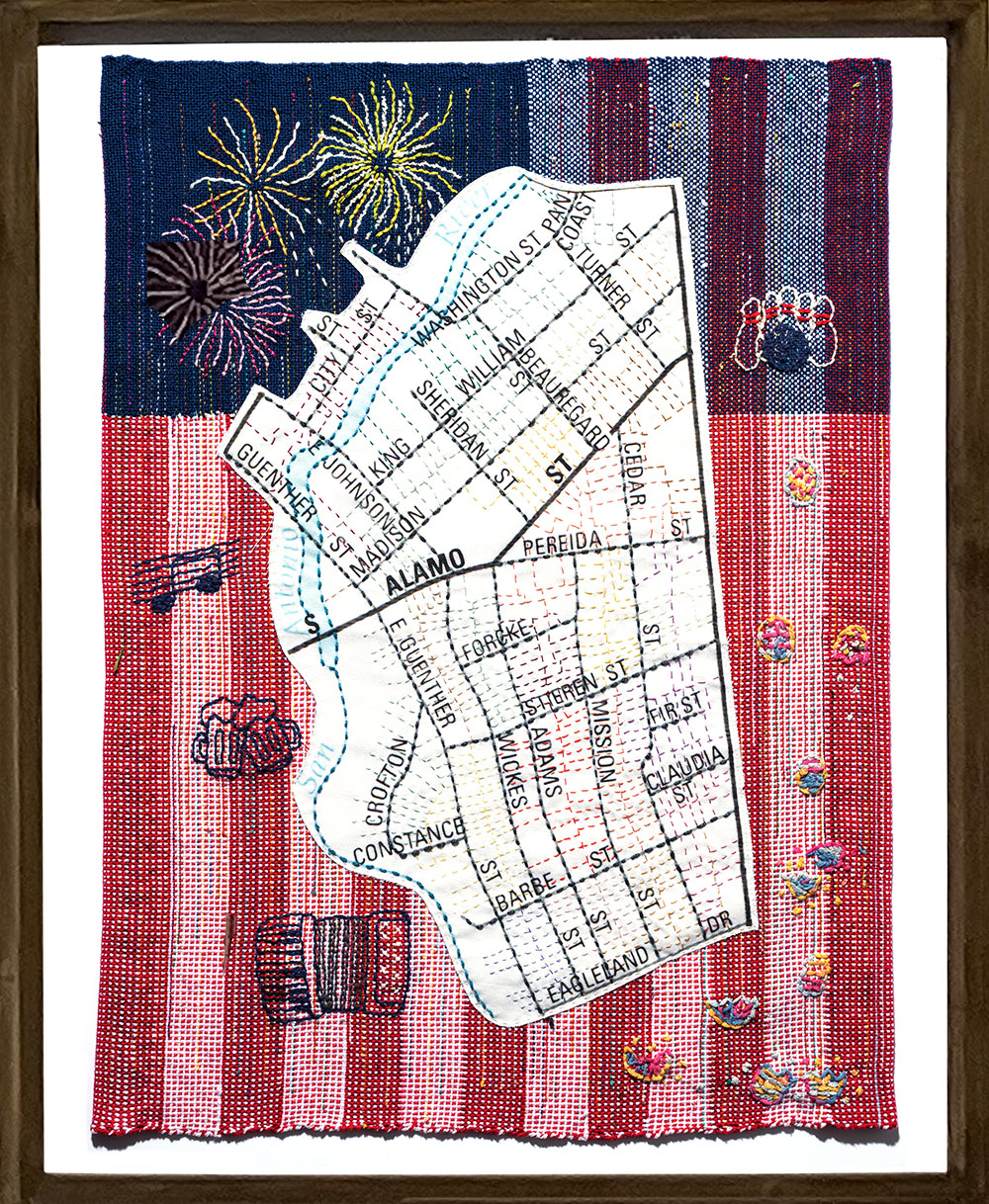 1984
2023
30 x 20 in
woven with cotton fibers, printed fabric and stitched




In 1984, the King William neighborhood expanded to include the area between South Alamo and South St Mary's Streets. While the neighborhood has been gentrified over the past century, hints of its German heritage remain. A favorite place to visit is Beethoven Halle and Garden. It also has a Beethoven Maennerchor and the Beethoven Concert Band. The Herman Sons Bowling Alley is just north of King Williams, within walking distance. With its many restaurants and bars, King William has become a popular tourist attraction. The King William Fiesta Parade and Fair is enjoyed by both locals and visitors alike, as are the fireworks from the nearby Tower of the Americas.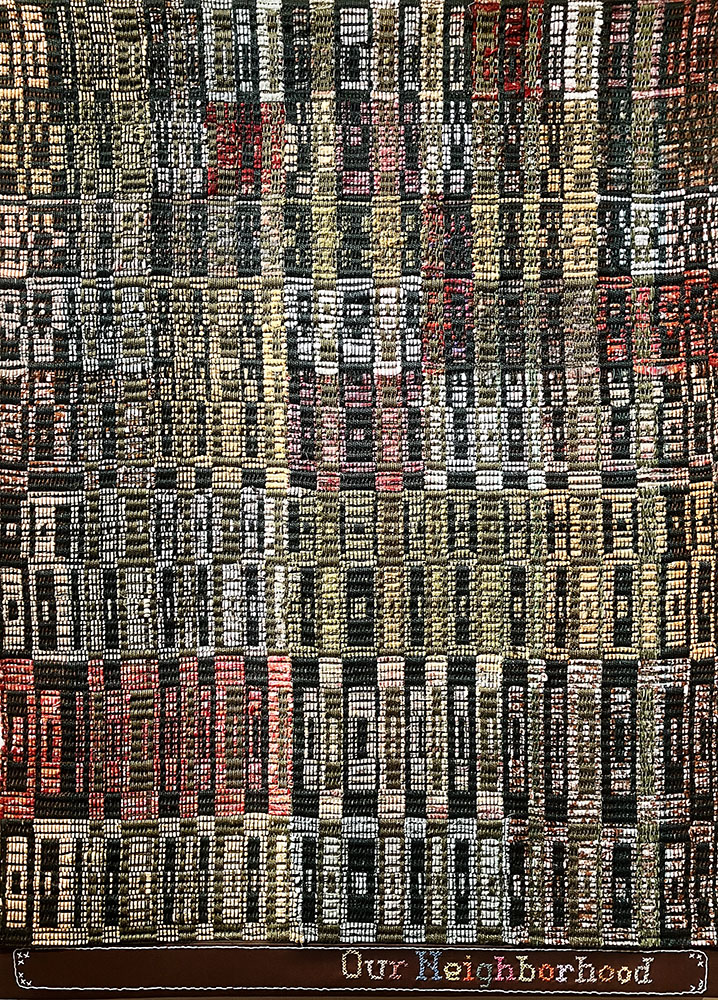 Today
2023
40 x 30 in
woven with cotton fibers and fabric strips and stitched




Describing King William today reveals a diverse, unique neighborhood with tree-lined streets, beautifully landscaped mansions, and a riverwalk. Further south, diverse cottages express their owners' eclectic personalities. It's a favorite destination for tourists, offering bed and breakfast accommodations, numerous restaurants, and bars.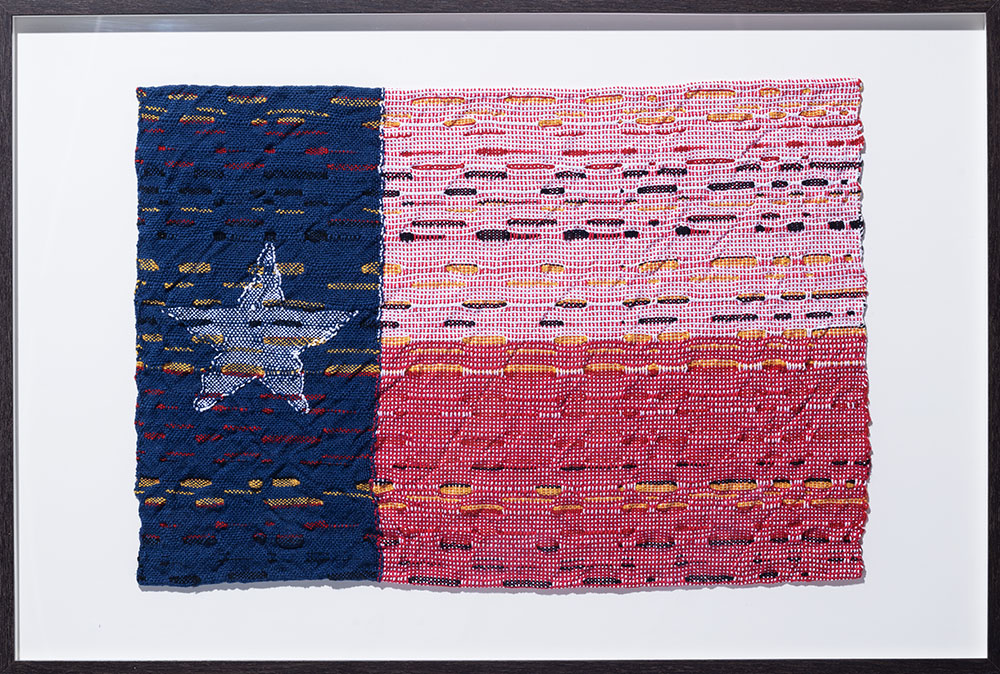 Germans today in Texas
2023
24 x 36 in
woven and with cotton and wool fibers




Since the mid-19th century, Texans of German birth or descent have constituted one of the state's largest ethnic groups. In 1990, about 17.5% of Texas' population had German heritage, making it the third-largest national origin group in the state. Recent census estimates show that over two million Texans claim German descent.