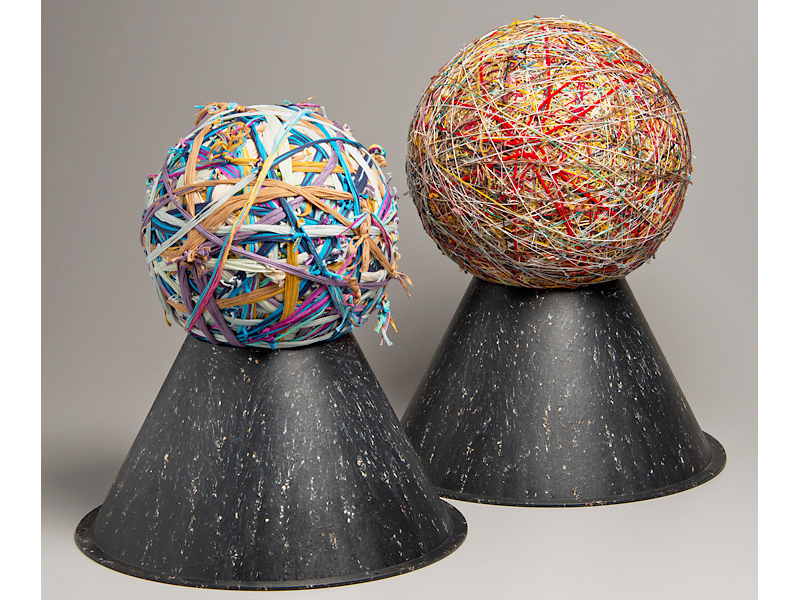 We the People
2016
knotted together yarn pieces wound around balls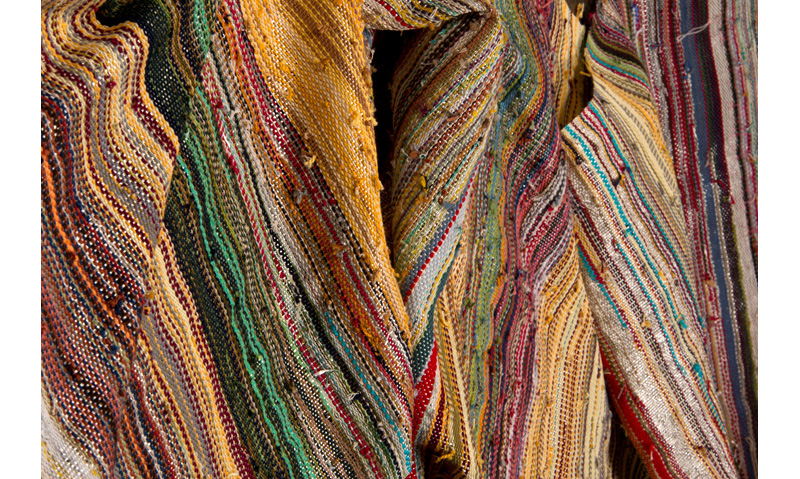 The Journey Home (detail)
2015
woven with rayon warp and knotted together yarn pieces
6.5 yards x 32 inches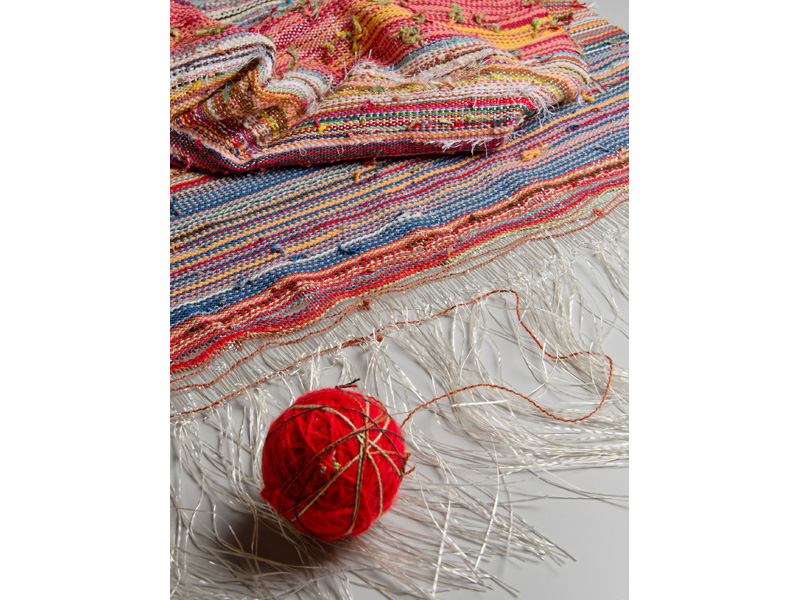 Unfinished (detail)
2015
woven with rayon warp and knotted together yarn pieces
96 in x 32 in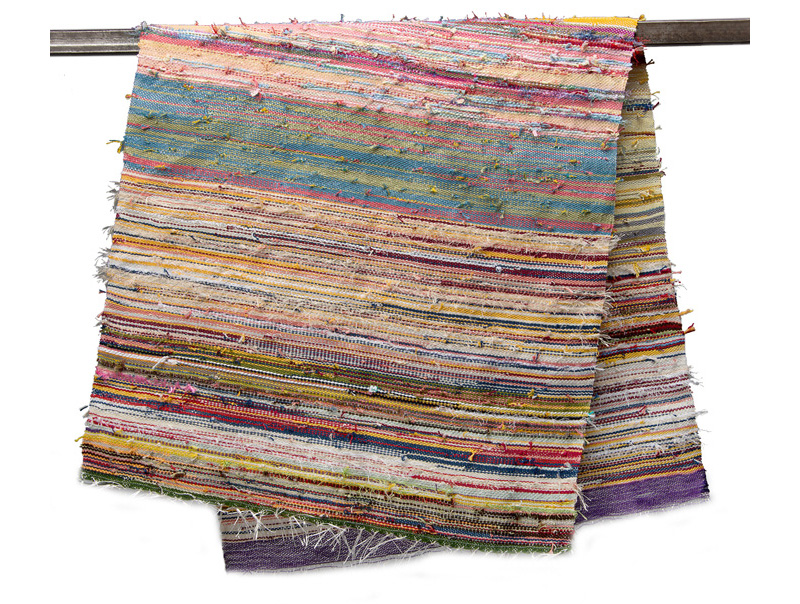 Where Ends Meet
2014
woven with rayon warp and knotted together yarn pieces
54 in x 32 in


Where Ends Meet
These pieces continue my work and interest in immigration to the United States across our southern border.
In a sense, this is my version of a Mexican blanket—long pieces of fabrics which can be displayed rolled out or folded. The ends are intentionally unfinished, just knotted together.
I see beauty in diversity. By knotting many different fibers together, the plastic warp becomes strong. Preserved by a tightly woven weft, a large variety of texture and color is visible.