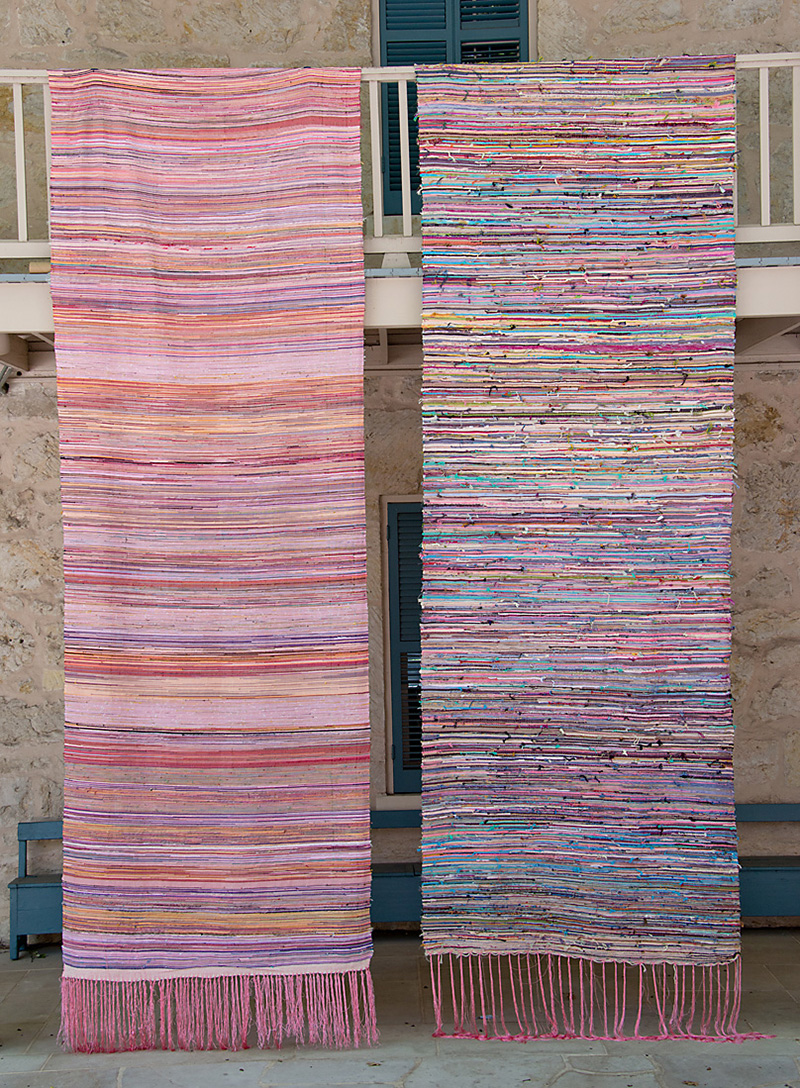 Connections (left)
2015
woven with nylon floss as warp and knotted together yarn pieces
15 ft x 5 ft



Connections are made despite differences in culture, gender, beliefs or economic standard. Strength is in Diversity.


I AM ME(right)
2016
handwoven nylon floss as warp, loohse ended yarns and fabrics hanging out as weft
16 ft x 5 ft



We have entered the time of Me, Me, Me...... We are spending more time on our phones instead of knowing the people around us to create a community. We are open to fear and prejudice.

Looking Thru Pink Glasses

Definition: "a cheerful or optimistic view of things, usually without valid basis."
This series examines migration, immigration and views in the western world. It leaves with more questions then answers - a dialogue in process. It goes back to old ways: weaving. At the most elemental level, weaving consist of warp and weft, each running in a separate direction but intertwined.
All pieces are woven with the same warp - a shiny, slippery pink colored rayon thread.