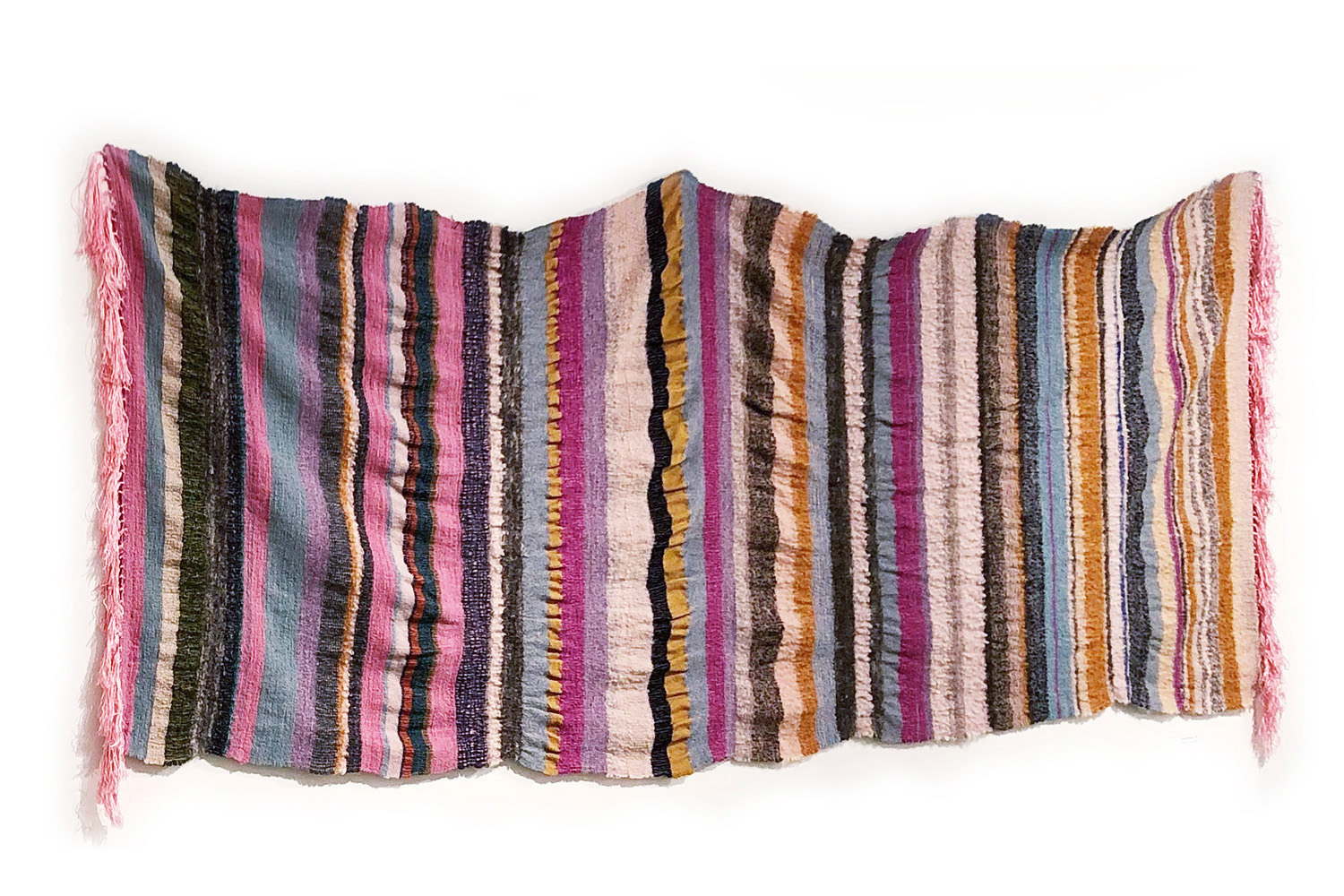 Tribal Connection
2016
handspun, dyed, woven and felted wool, mohair and dog hair, nylon floss as warp
8.5 ft x 3.5 ft x 1 in

"Tribal connections are older and stronger then country connections."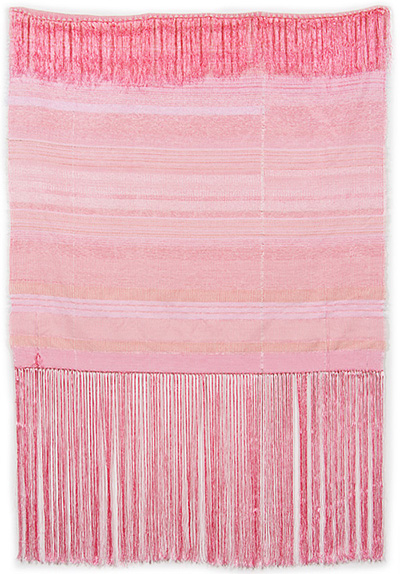 White Supremacy
2016
handwoven with varies white yarns and nylon floss as warp
72 in x 60 in x 0.5 in

"Often the political majority in western countries are made up of white people. Many are indoctrinated to believe in the supremacy of their belief systems, backgrounds and affiliations. The intentional flaws in this work speak to this tragedy."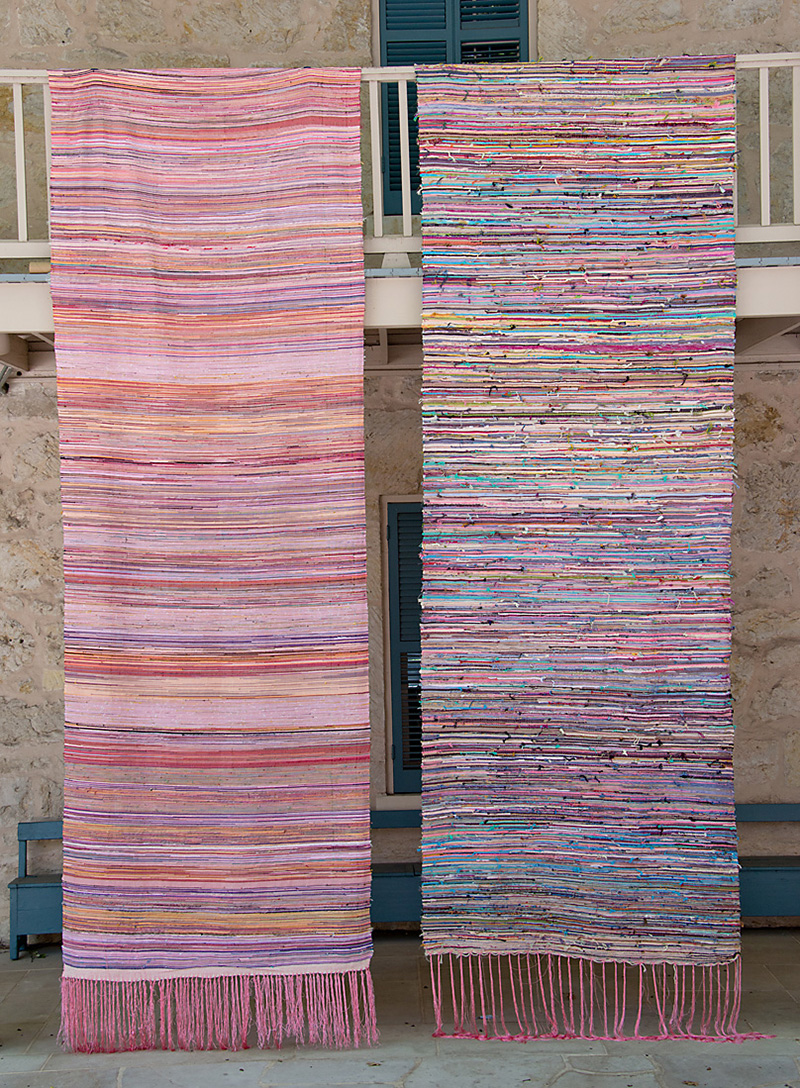 Connections (left)
2015
woven with nylon floss as warp and knotted together yarn pieces
15 ft x 5 ft



Connections are made despite differences in culture, gender, beliefs or economic standard. Strength is in Diversity.


I AM ME(right)
2016
handwoven nylon floss as warp, loohse ended yarns and fabrics hanging out as weft
16 ft x 5 ft



We have entered the time of Me, Me, Me...... We are spending more time on our phones instead of knowing the people around us to create a community. We are open to fear and prejudice.

Looking Thru Pink Glasses

Definition: "a cheerful or optimistic view of things, usually without valid basis."
This series examines migration, immigration and views in the western world. It leaves with more questions then answers - a dialogue in process. It goes back to old ways: weaving. At the most elemental level, weaving consist of warp and weft, each running in a separate direction but intertwined.
All pieces are woven with the same warp - a shiny, slippery pink colored rayon thread.