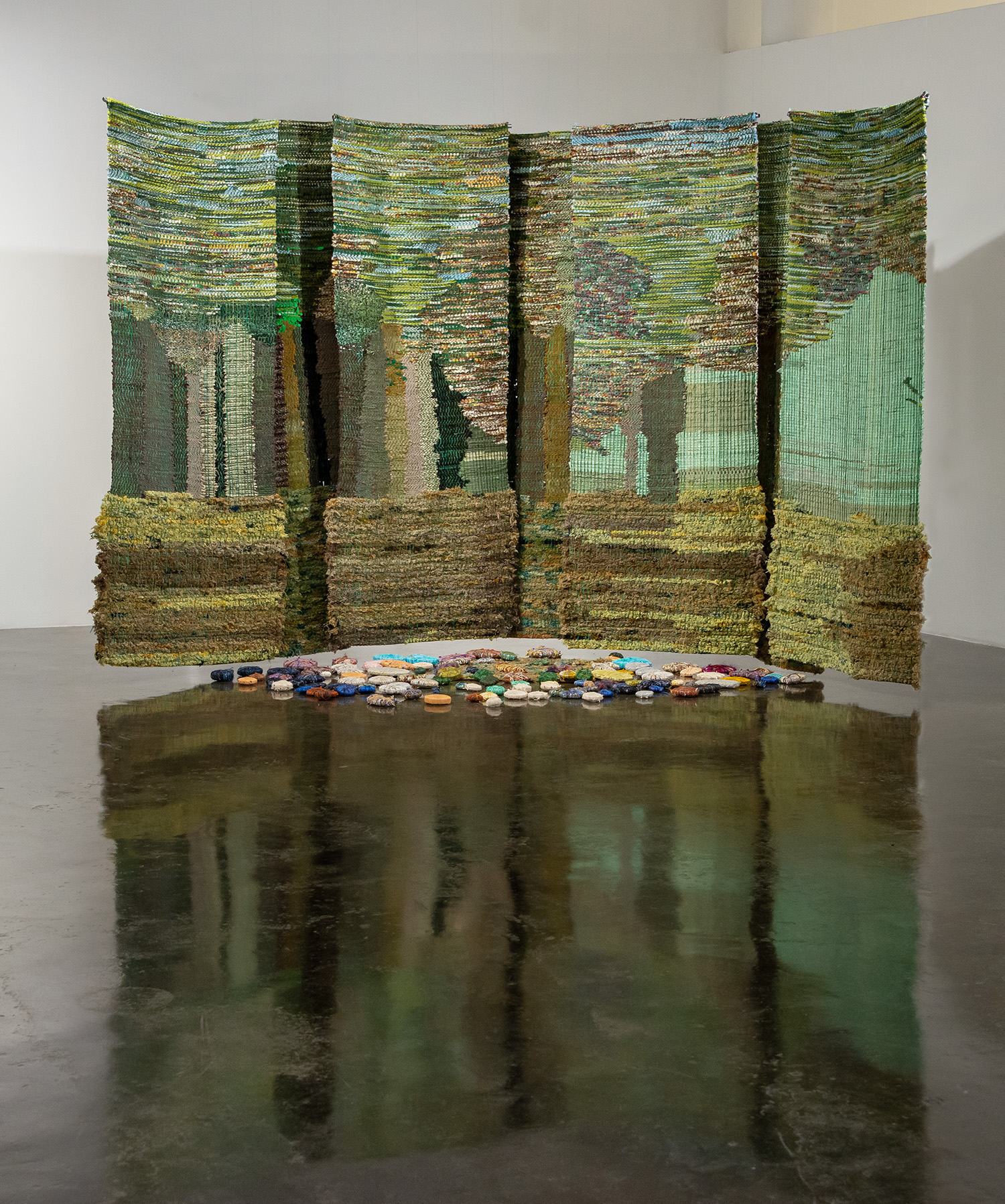 Part of Nature
In 2020/21 we faced travel and socializing restriction through COVID. During this time, my dog and I walked the greenway trails, winding through natural landscapes along many of San Antonio's waterways. We relished being embraced by the vegetation, animals, bird song and moving water.
Since plants transform carbon dioxide (what we breath out) into oxygen (what we breathe in), I found it appropriate to realize this concept with over 80% recycled and repurposed materials. To me, beauty and life satisfaction doesn't depend on money, but only to step outside my daily routine and explore something different in my surroundings. I enjoyed seeing so many people outdoors on various parts of the trails. I found myself part of this expanding community which makes up our city.
The same occurred with the materials for this weavings which were contributed by many individuals. By dying it in natural colors, I wanted it to reflect nature and its importance to us. The "pebbles" are all made from leftover yarn wound around plastic leftovers from other projects. Our society's leftover plastic can be found in abundance in nature and since it only decays very slowly, it often gets overgrown with organic materials.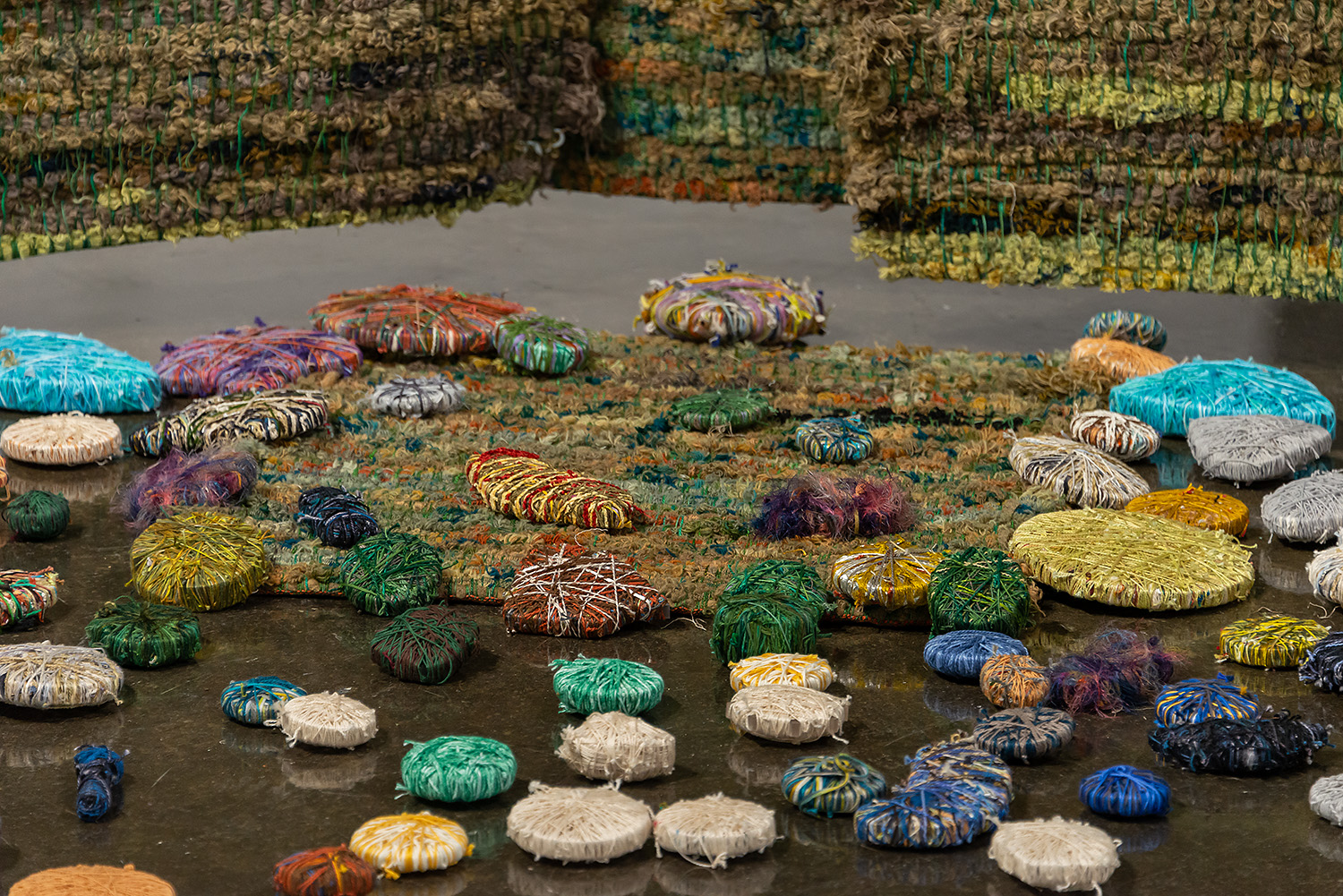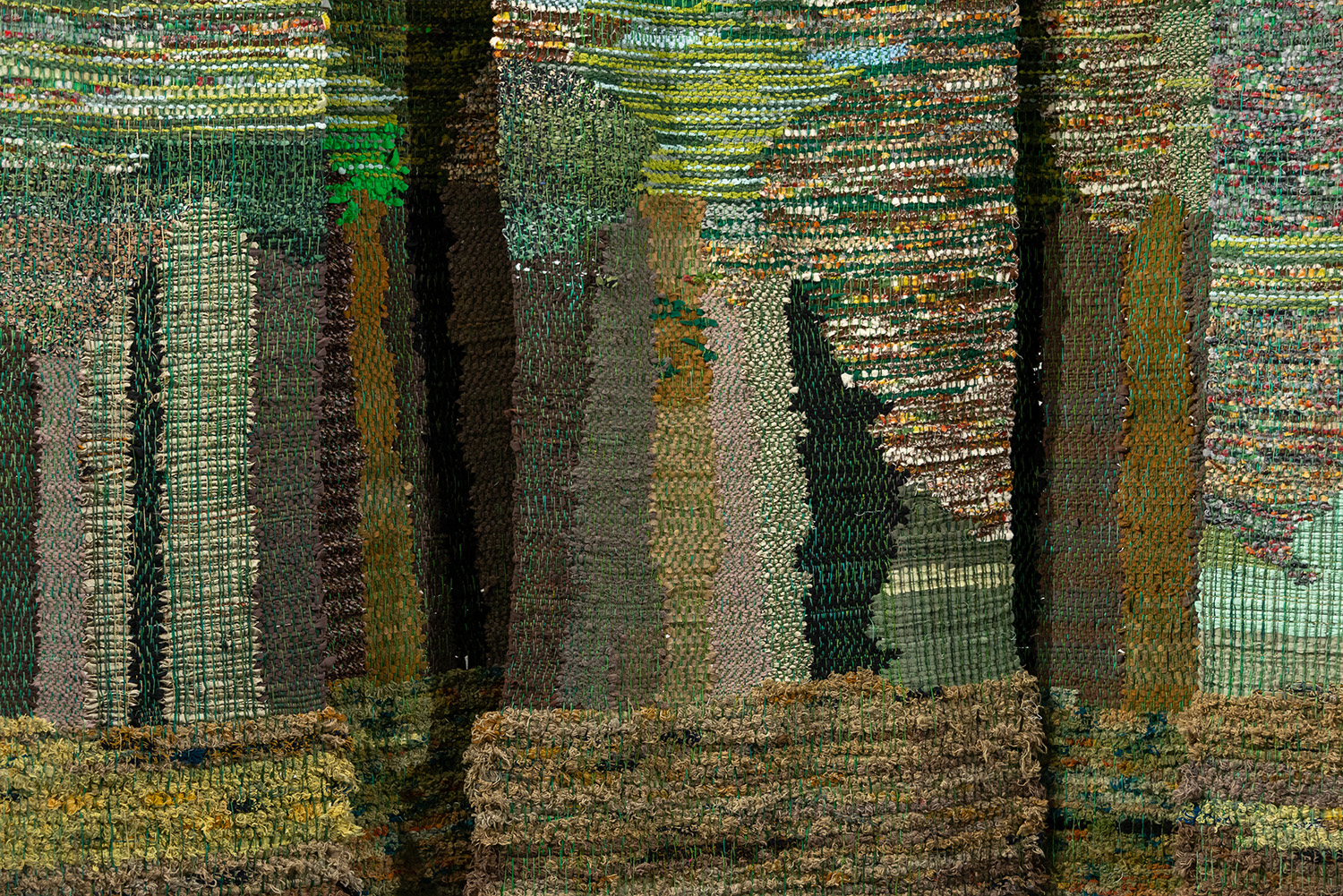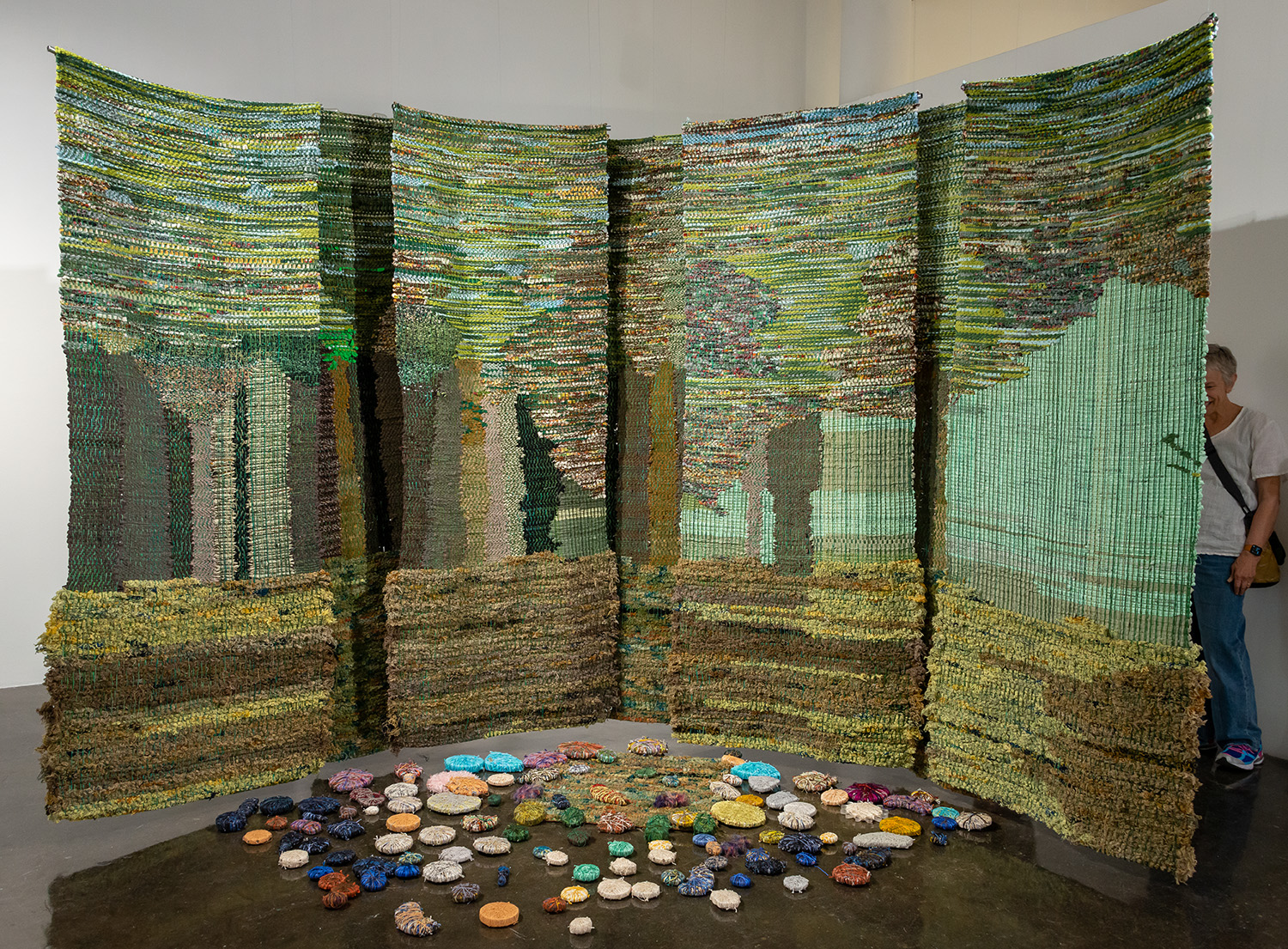 Part of Nature
2022
recycled fabric and clothing, handdyed yarn, yarn and various plastic shapes
8 ft x 13 ft x 2 ft
Glasstire article:
Shared Experiences & Intimate Identities: the 2022 Contemporary Art Month Perennial Exhibition